Deputy President William Ruto's daughter June Was given  Charge of  D'Affaires in Warsaw, Poland.
Foreign Affairs Secretary Monica Juma made the revelation on arrival in Warsaw for a summit on security in the Middle East yesterday.Ms Juma shared photos of Mr Ruto's daughter welcoming her to Warsaw, posting "was received by June Ruto, Charge D'Affaires."
A  letter, which was leaked to Polish media on Friday and is dated Feb. 15, lists reasons why Morawiecki, President Andrzej Duda and Interior Minister Joachim Brudzinski only accepts diplomats aged 42 years and above.
Members of the government also questioned the diplomat's integrity.The officials clarified that a diplomat working as an international relations and trade officer must have high level of integrity,old enough and of unquestionable character.
June has a Masters degree in International Studies from the University of Queensland, Australia, and a bachelor degree in Diplomacy from the United States International University in Nairobi.
Kenya does not have an embassy in Poland where the cabinet secretary is visiting.
A Charge D'Affaires in diplomatic circles enjoys the same privileges and immunities as other diplomatic agents and can act in cases where the ambassador is absent.
Kenyans had reacted to the news that the deputy president's daughter was the Charge D'Affaires in Poland with comments.
Some of the Ambassadors appointed by President Uhuru Kenyatta have not up tow taken their foreign envoy roles – more than eight months after the were approved by Parliament.
Hivipunde quoted its sources in the Ministry of Foreign Affairs saying some envoys had failed to take up new jobs after being rejected by the host nations.
Among those said to be affected is former DCI boss Ndegwa Muhoro who had been proposed to become Kenya's ambassador to Malaysia.
Muhoro was vetted and approved by Parliament despite passionate opposition from city lawyer Ahmednasir Abdullahi who accused the former sleuth of corruption.
ALSO READ
Humbled: Kabogo Drops The Big Cars in New Campaign Strategy (PHOTOS)
Abdullahi also claimed Muhoro had planned to kill him and threatened to petition Malaysia to reject the proposed ambassador.
"Today i forwarded to parliament a compelling dossier on why former CID Director Muhoro is unfit to be our Ambassador of Malaysia. I will forward the same to both the office of PM & foreign minister of Malaysia by Friday. If parliament fails to consider it, I will file a suit," the Senior Counsel said last year.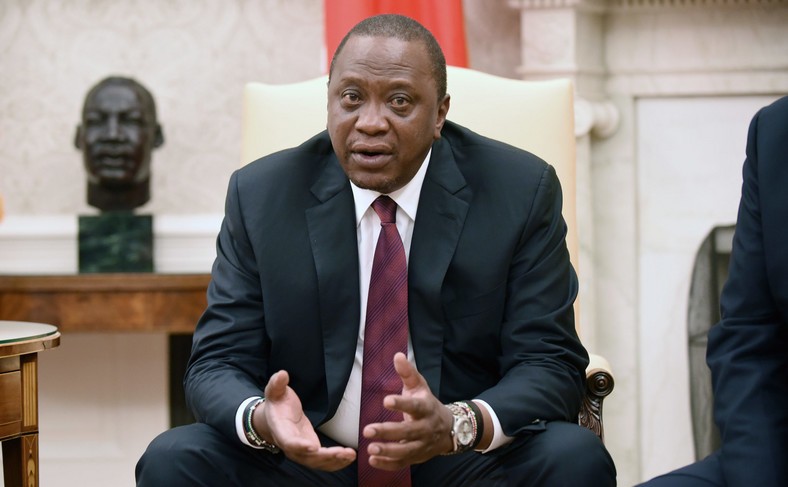 Mahathir bin Mohamad
The former DCI's tenure as DCI is said to have formed the basis of rejection by the Malysian government which has taken an extra-tough stance against graft following the election of Mahathir bin Mohamad as Prime Minister.
Johnson Kimani Ondieki, who had been proposed to serve as Kenya's Ambassador to Turkey is also yet to get approval from the host nation.
Ondieki is an ex-KDF general who had been appointed to lead the UN's military force in South Sudan. He was relieved off his duties in controversial circumstances.
Paddy Ahenda is also yet to get clearance from Qatar while some of the Ambassadors have not taken office despite getting clearance from their host nations.
Hassan Wario and Richard Ekai left Austria and Russia respectively before they could submit their credentials to their host heads of states after they were charged with corruption-related charges.
International law requires Kenya, through the Ministry of Foreign Affairs, to write to the country the appointee is headed to and forward the new name.
The host country then profiles and do due diligence on the person appointed before getting back to the government. It can either accept or reject the nominee without giving reasons.